Financing options offered by Dr. Avaliani Cosmetic & Laser Surgery
We understand that some of the treatments can get very pricey and we try to help you in every way we can. Therefore, we are proud to introduce that we have teamed up with a few lending companies to help you afford the treatment of your dreams.
Self confidence is beauty! Reveal the best you!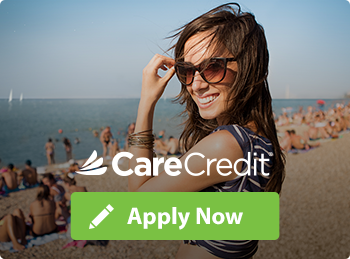 You can use the CareCredit healthcare credit card to pay for cosmetic treatments and products:
Treatments for:
Acne
Spider veins
Age spots
Sunscreen purchases
Botox
Fillers
Kybella
Ultherapy
NovaThreads
CareCredit health, wellness and beauty credit card
For cosmetic and dermatologic procedure financing
Think of CareCredit as your own health, wellness and beauty credit card. Whether it's plastic surgery, facial rejuvenation or a skin care visit, you shouldn't have to worry about how to get the procedures you want. That's why we're pleased to accept the CareCredit health, wellness and beauty credit card. CareCredit lets you say "Yes" to recommended surgical and non-surgical cosmetic procedures, and pay for them in convenient monthly payments that fit your financial situation.
With special financing options*, you can use your CareCredit card again and again for your cosmetic needs, as well as at 200,000 other healthcare providers, including dentists, optometrists, veterinarians, ophthalmologists and hearing specialists.
It's free and easy to apply and you'll receive a decision immediately. If you're approved, you can schedule your procedures even before you receive your card. With more than 21 million accounts opened since CareCredit began nearly 30 years ago, they are the trusted source for healthcare credit cards.
Cosmetic surgery treatments can bring major positive changes to your life. It can be done by enhancing or restoring your fading face or body. United Medical Credit can help you obtain the financing you need to get the treatment you deserve.
Self confidence is beauty! Reveal the best you!
Which services can I get financed with United Medical Credit?
Below is a small list of some of the options that you may find interesting, but this list is not complete and if your procedure is not listed, please do not hesitate to ask
Liquid Face Lift
Neck Lift
Liposuction
Hair Restoration
Botox
Fillers
Kybella
Ultherapy
Novathreads
Why choose United Medical Credit ?
Affordable monthly payments
Competitive interest rates
No prepayment penalty
Multiple loan term plans to choose from
Interest free financing options (on approved credit and provider participation)